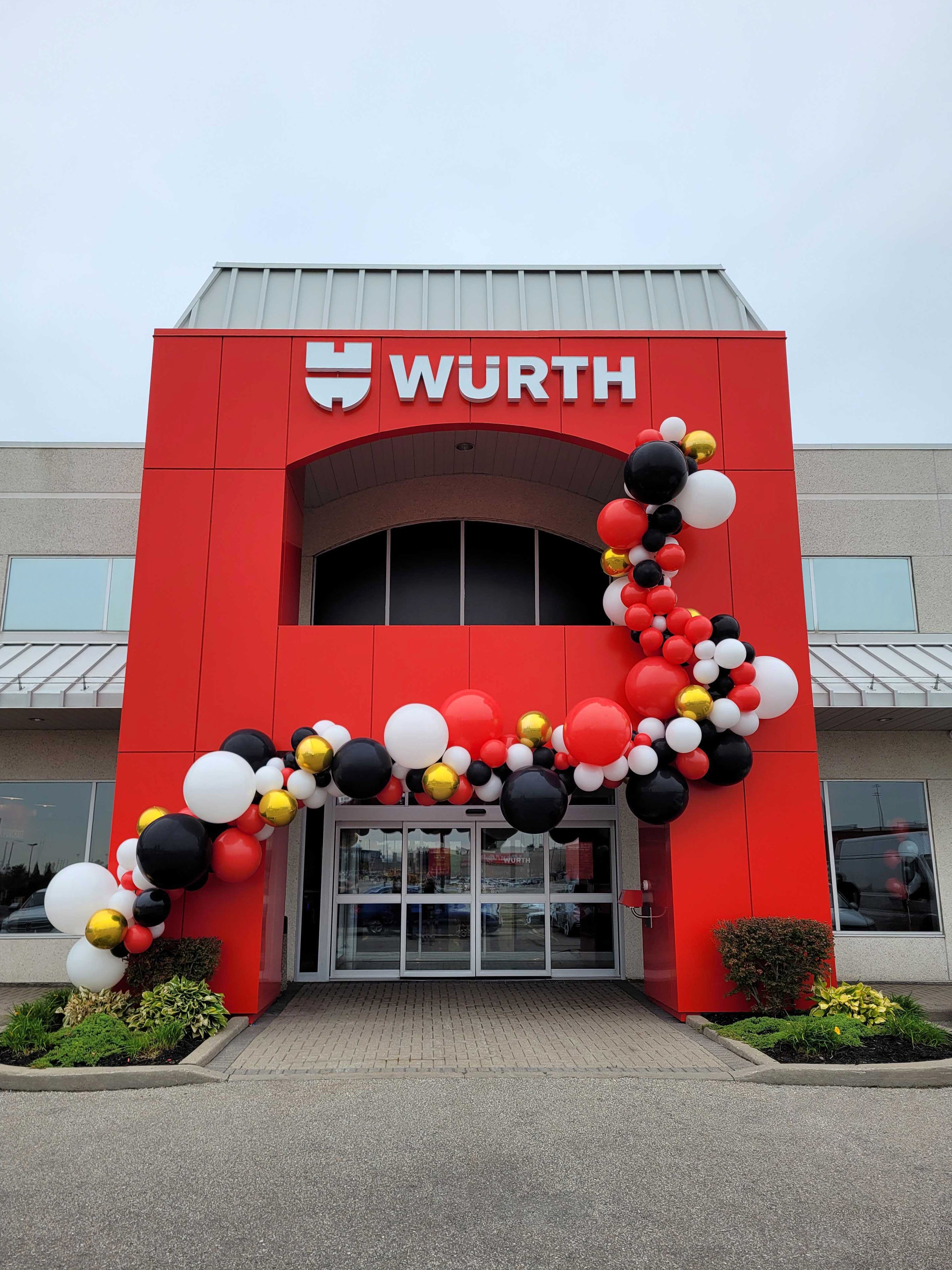 An organic balloon garland that can be attached anywhere. Looks great hanging above a fireplace, attached to a banister, on a fence or gazebo outdoors...the possibilities are endless. Make a statement at your next event with this stunning balloon garland.
Please note our friendly delivery team will be happy to provide basic installation. For example if you need it hanging from the stairs, or attached to the wall, that is no problem. If your setup is more complex - for example you need it suspended from a ceiling or in a hard-to-access place, please contact us before purchasing so we can discuss installation options. Also if you are not sure how large you need it, please get in touch and we will be happy to advise.
Please note, this product is not available for same-day orders. You will be able to select the delivery date and time at check-out. 

For delivery, setup and answers to other FAQs please see the tabs below.
Delivery & Set-Up
Delivery
After you add this item to your cart, you will be able to select the delivery date and time. We offer delivery 7 days a week from 9am-5pm. If you need delivery outside of these windows, please get in touch.
We offer delivery to:
Toronto, Pickering, Ajax, Whitby, Markham, Thornhill, Vaughan, Woodbridge, Brampton, Mississauga, Oakville, Burlington, Hamilton, and more areas across Toronto and the GTHA. The complete delivery zone map is here.
Set-up
Our friendly and skilled balloon artists will deliver and set-up this piece for you. Typically, we bring the piece about 80% built and then finish the remaining set-up on site. This allows us to add any finishing touches, adjust the shape if needed and make sure it fits your space just right. This can take a little time so please select a delivery window at least 90 minutes before your event starts.
Fees
The fee for delivery and set-up depends on product, location, and time window. Please add the item to your cart to see the fee. There is only one set-up and delivery fee regardless of how many pieces you order.
FAQ
Is set-up included?
Balloonery provides set-up on all decor pieces. There is one fee which covers delivery and set-up. The fee is based on location, time window and the pieces you are ordering. There is no additional set-up fee if you order multiple pieces. To see the applicable fee, add the item to your cart and select your delivery window.
Can you deliver to hospitals / office buildings / schools / restaurants...?
Due to Covid we are no longer able to deliver to hospitals. Other than that, yes we can deliver to all manners of buildings and settings. We go where the party is!
What if I need set-up outside of 9am-5pm or at a very specific time?
Please contact us to confirm availability. Additional charges may apply.
I have other questions about how delivery works
Please don't hesitate to get in touch by selecting the "Contact Us" tab below or review the "Delivery, set-up, and tear down" tab above :)
Can I pick-up my order?
You can select pick-up however be mindful of the fact that this piece is very large and might not fit in your vehicle.
Do you deliver to my town or city?
We deliver all across Toronto and the GTHA. See "Delivery set-up and tear down" tab above for more information.
I saw a balloon installation that I love. Can you design it like that?
Please feel free to upload any inspo pics above. You can also tell us a little about your vision, the type of event, where the piece will be installed, etc. This information helps our balloon artists build the perfect custom piece for your special event.
What if I need to cancel my order?
Please just let us know by no later than 10am the day prior for a full refund.
How far in advance should I place my order?
The earlier the better! We recomend at least a week out to ensure availability. Subject to capacity, we will accept orders on shorter notice.
Do you provide tear down as well?
We generally only provide tear down when frames or other reusable materials are involved. For this type of product we generally don't provide tear down however if you would like us to please get in touch.
Contact Us
Have questions or want to discuss a custom order?
-Live chat with us by clicking "chat with us" in the lower right
-call us at 1-855-566-6379
-or email us >>